This article was originally published on
TheFunPost
Over the years, iPhones have gained increasing popularity among people from all over the world. No matter how many brands make their way into the market, it seems like the iPhone will simply never go out of style. But what if we told you that you probably aren't familiar with loads of clever features the iPhone has? Take a look at these incredible (and mostly unknown) features Apple has created to make your life so much easier.
​Speed Up Your iPhone
Our devices can get pretty slow either with time or whenever we have too much stuff on our phones. We all know how incredibly annoying this can be, so check out this awesome feature Apple created to rectify this problem. Turns out it's much easier than most people would think.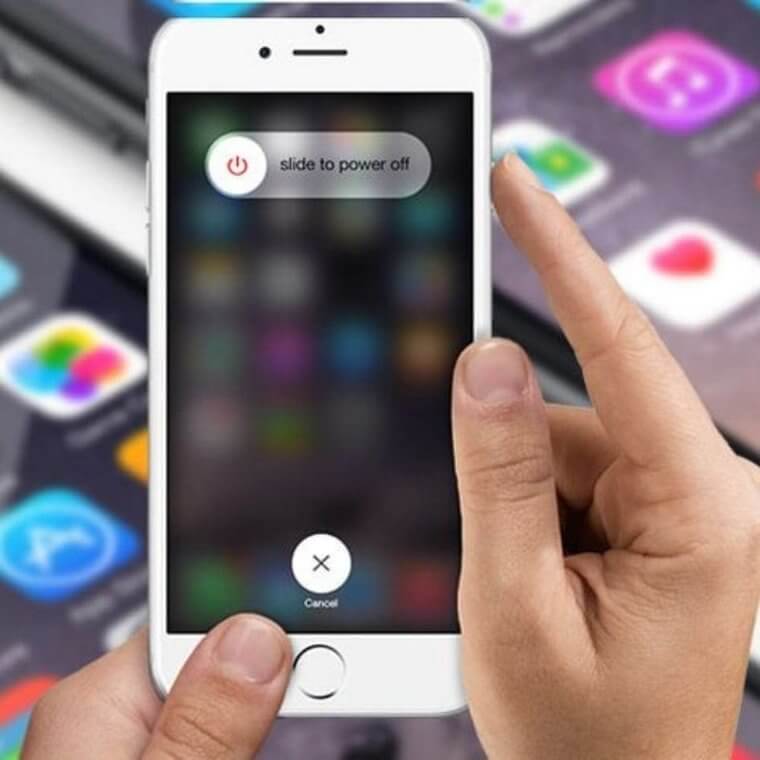 You can simply clean your phone's Random Access Memory by pressing and holding the wake/sleep button until the "slide to power off" message appears. When that happens, release the button and press the "Home Button." Hold it for a few seconds, and the RAM will be cleaned leaving your device much faster.
Put A Timer On Before Going To Sleep
Many of us have developed the habit of either listening to some music or hearing an episode of our favorite podcast before going to sleep. But how many times did you find yourself falling asleep, and leaving the podcast or music running for hours?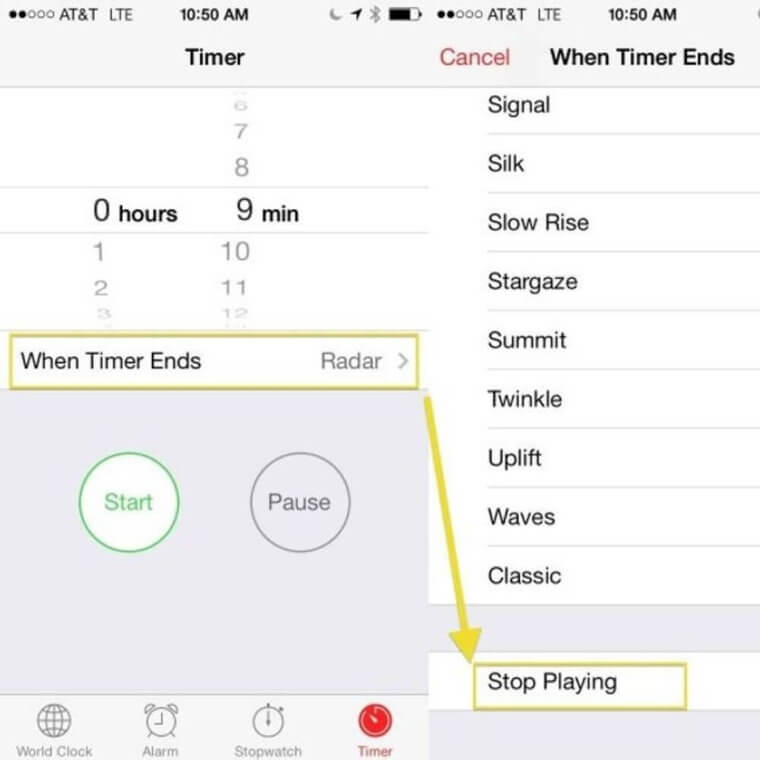 Apparently, you no longer have to experience this because the iPhone has a setting in the Clock app where you can set a timer for how long you want something to play. Genius!
You Can Choose A Custom Vibration
Amongst the many things your phone is able to do, one of them involves changing how it vibrates. Usually, your iPhone pulses whenever you receive a text message, but you might not really be into it. If you'd like to change it, you can customize your vibration settings by choosing a custom-made pattern.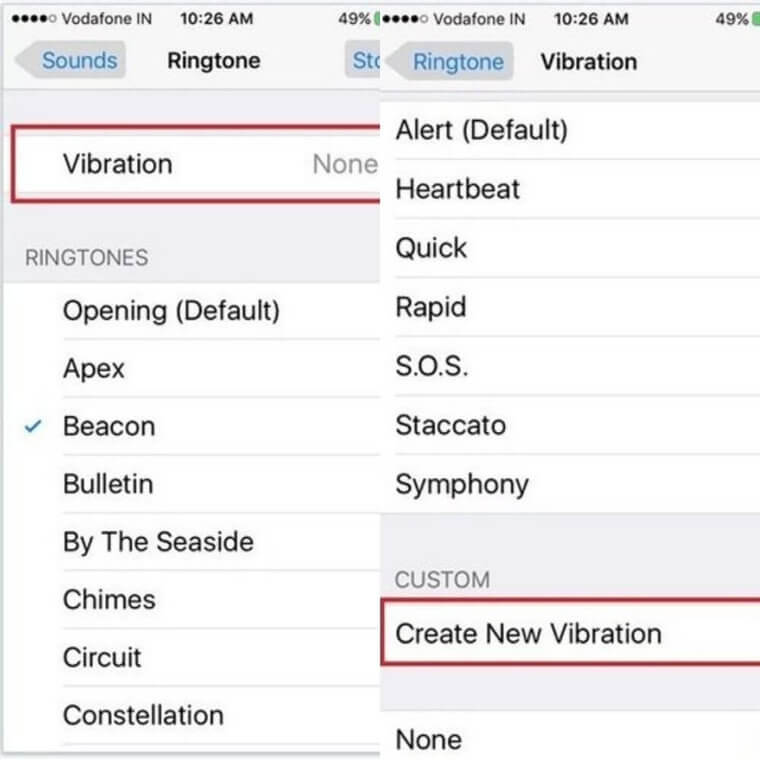 To do so, just follow this process: head to Settings, Sounds,  and Sounds and Vibrations. You'll get the option to tap on "Vibration," where you can then create your own pattern. You can even assign custom vibrations to different contacts on your phone.
You Can Check Your Message's Character Count
If you're one of those people who love typing, you might often find yourself with texts that are way too long. So, if you'd like to prevent getting carried away with texting an entire page to someone, accessing your character count might help.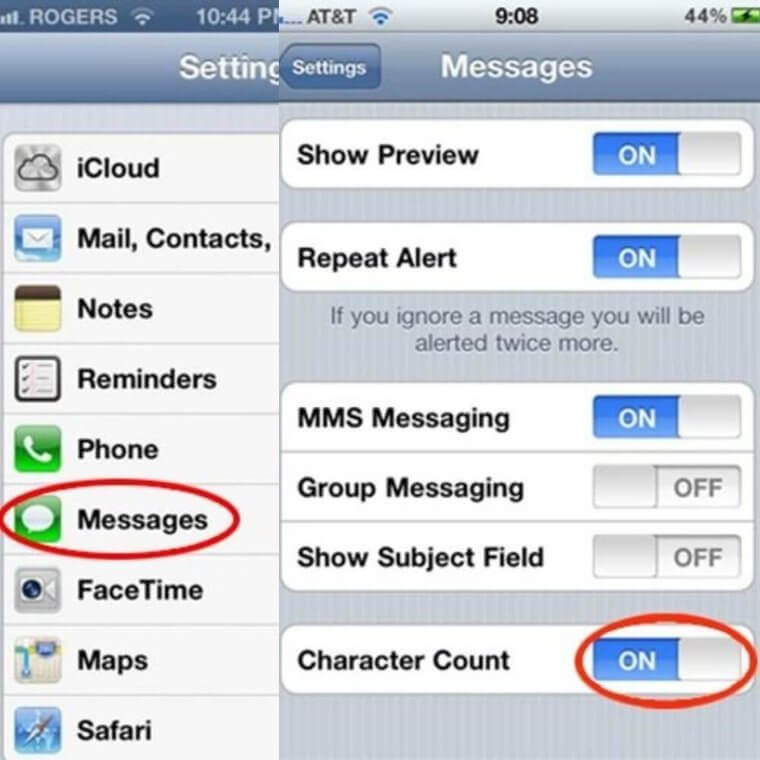 Many messages can be half their length and you just have to use this little trick to keep them short. Turn on the character count function by clicking on "Settings," then "Messages," and then "Character Count." Just turn on the option and once you start typing a new message you'll see that the count has been automatically added.
​Record Videos While Your Phone Is Still Locked
It turns out that we can record videos when our iPhones are locked and most of us had no idea! To get the feature, all you have to do is lock your phone and tap on the "Shutter" button. Afterward, locate the camera icon found at the bottom right of the screen and get it halfway up without releasing.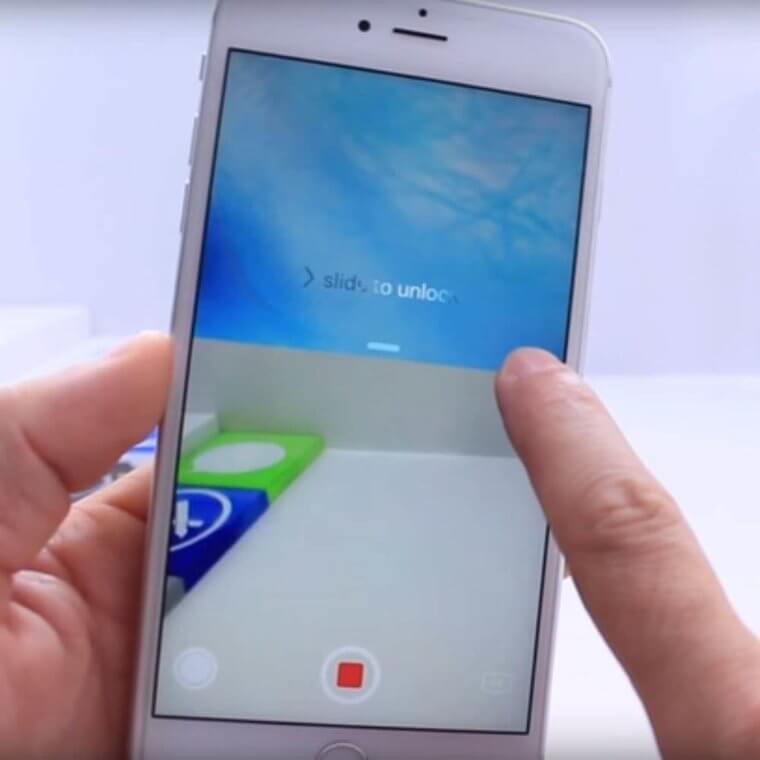 To start recording, you need to get to the video option by sliding the camera mode. Press on the "Home" button three times, and just leave your finger on the slider until you're sure the screen is off. Whenever you want to stop recording, all you have to do is unlock your phone and you're good!
​Dial Extensions Easily
Every now and then, we may want to dial an extension but we may not necessarily know how to do so. So if this is something that you've ever struggled with, then just learn these simple steps you can follow anytime on your iPhone.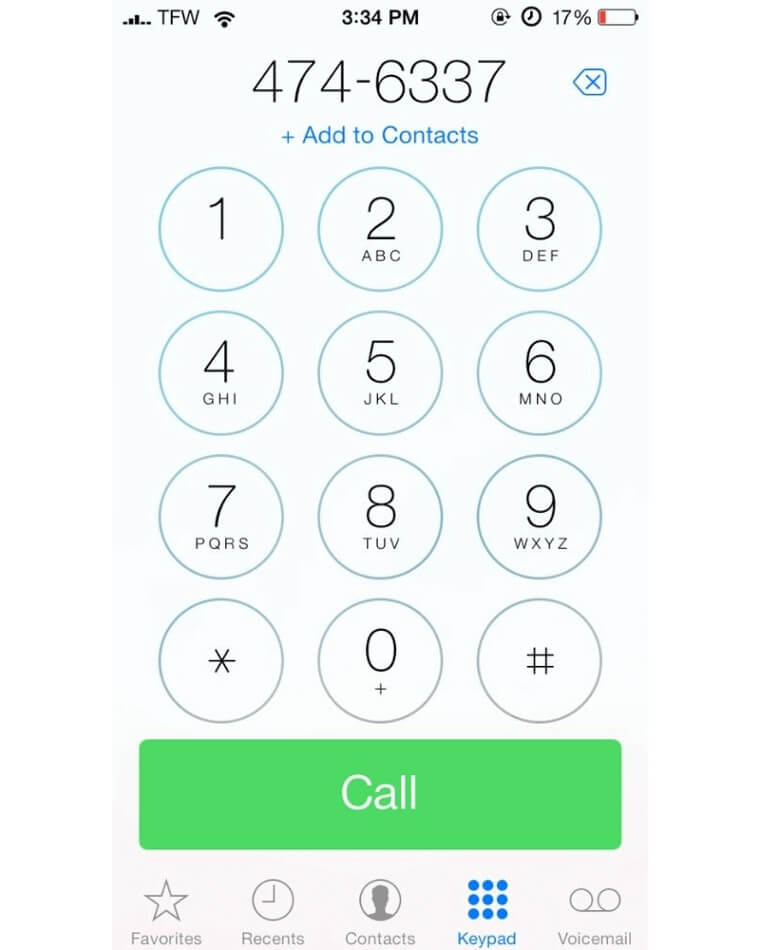 Simply type in the main phone number you need to call and then hold down the star button until a comma comes up. You should be able to call the number by adding the extension right after the comma.
Turn On The Ad-Blocking Feature
Ads can be incredibly irritating, and with time, companies find more innovative ways to sneak them into our day-to-day lives. If you'd like to take care of that, especially while you're playing games on your phone, there's actually a free and quick way of doing so on your iPhone.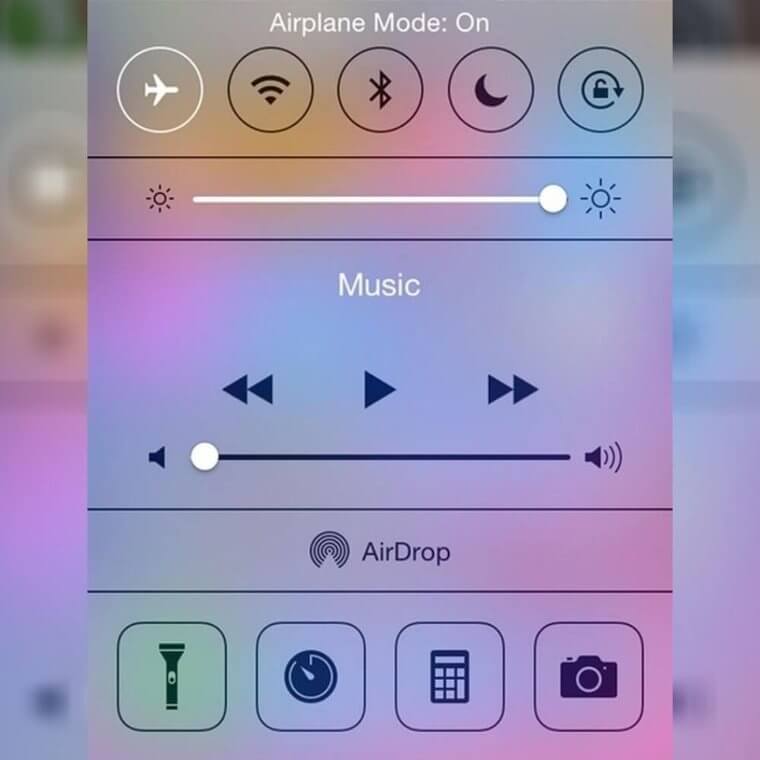 You simply have to switch on the "Airplane Mode" and resume playing - you'll notice that you won't be bothered with apps ever again.
Change The Direction Of The Panorama Mode Before Snapping A Photo
Nowadays, any of us can easily take high-quality photos with just one snap on our phones. Most iPhones have really good quality in their built-in cameras, but sometimes you still want to add a little bit of excitement to that picture.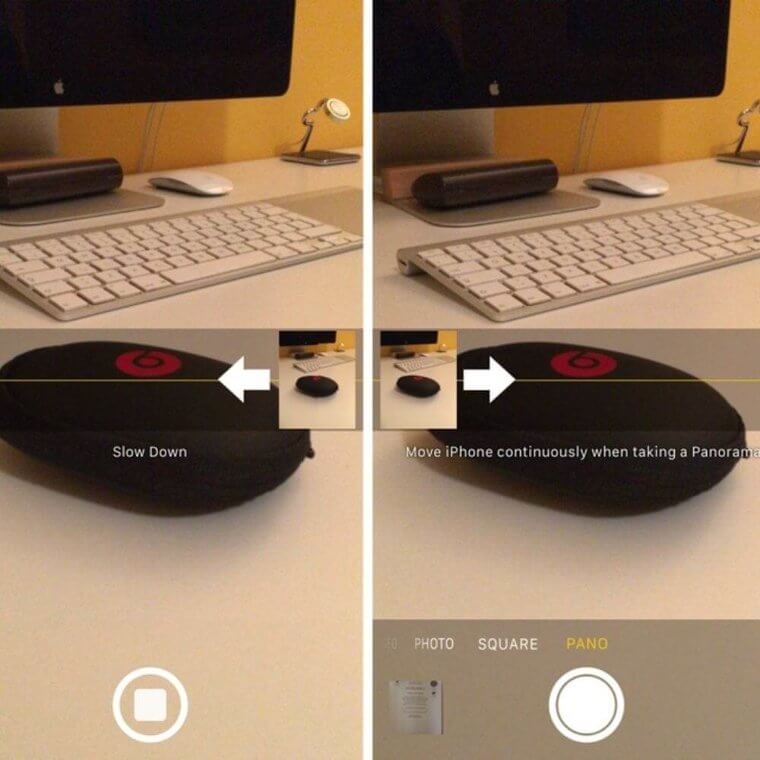 A cool trick you could try is to change the direction of your Panorama mode just before you take a picture. You can do this by tapping the arrow that's located in the middle of the screen and shoot the photo!
A Flexible Calculator App
It's not a secret that traditional calculators have been substituted with digital ones (for the most part, at least). You may get a little aggravated though when you make a small mistake, and you find yourself deleting the entire calculation you just made.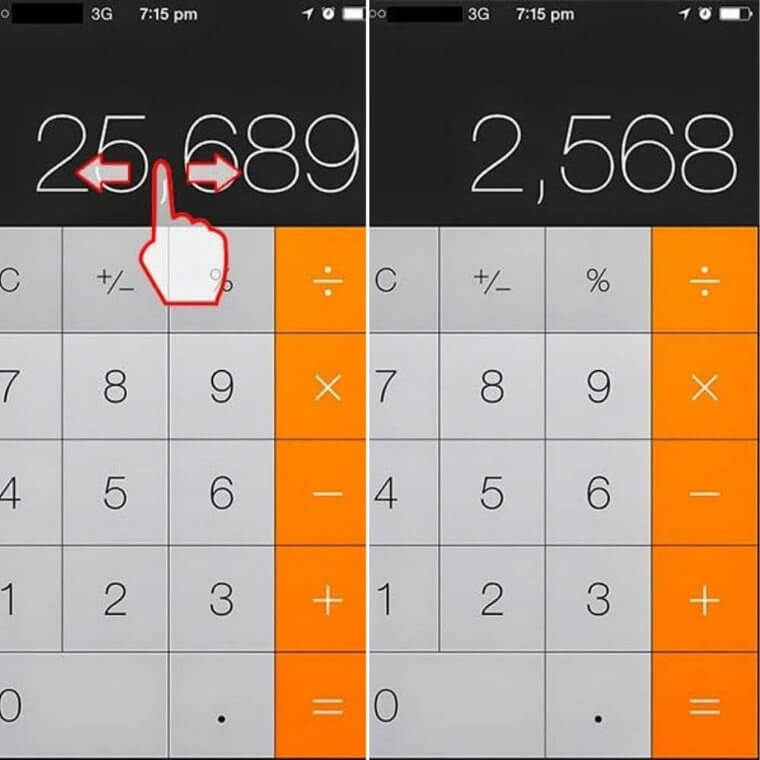 But there's no need for despair! You don't actually have to delete the whole thing, the trick is to locate the wrong digit you want to erase and to simply swipe to clear it up.
Identify Your Emergency Section In The iPhone
iPhones have a useful and important section that every single one of us should know about, the Medical ID. The section is usually found in the left bottom corner just before a person dials a number.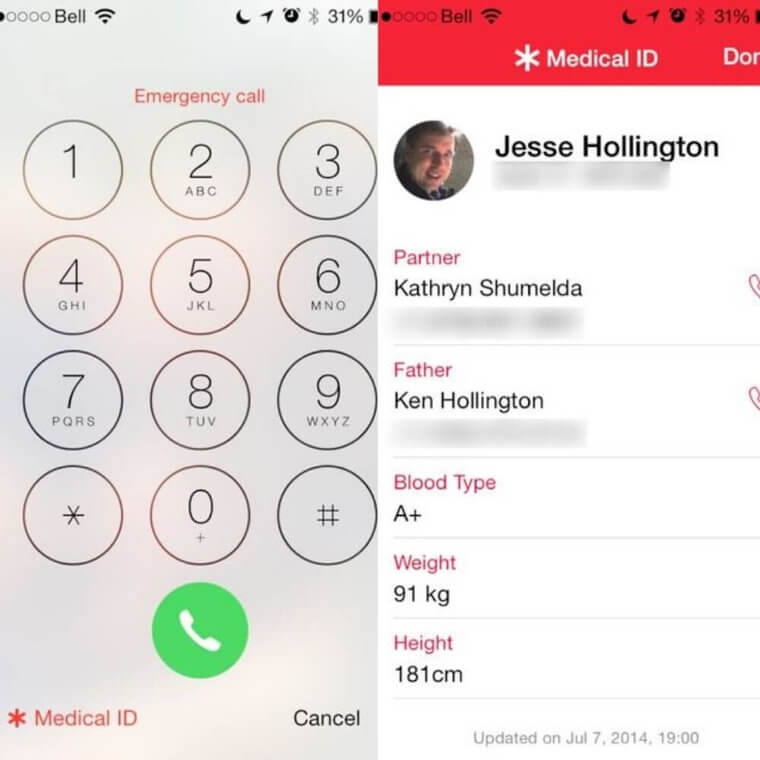 If you don't see it there, you can go to your "Settings," and click on "Emergency SOS." There, you can store all of the vital information you want that can be accessed through a simple tap afterward.
​Retrieve Your Mistakenly Closed Tabs
Closing tabs by mistake may happen to literally any of us when working with any device. While you may know how to retrieve them from the computer, when you make a small mistake on your phone it could feel like the tab is gone forever.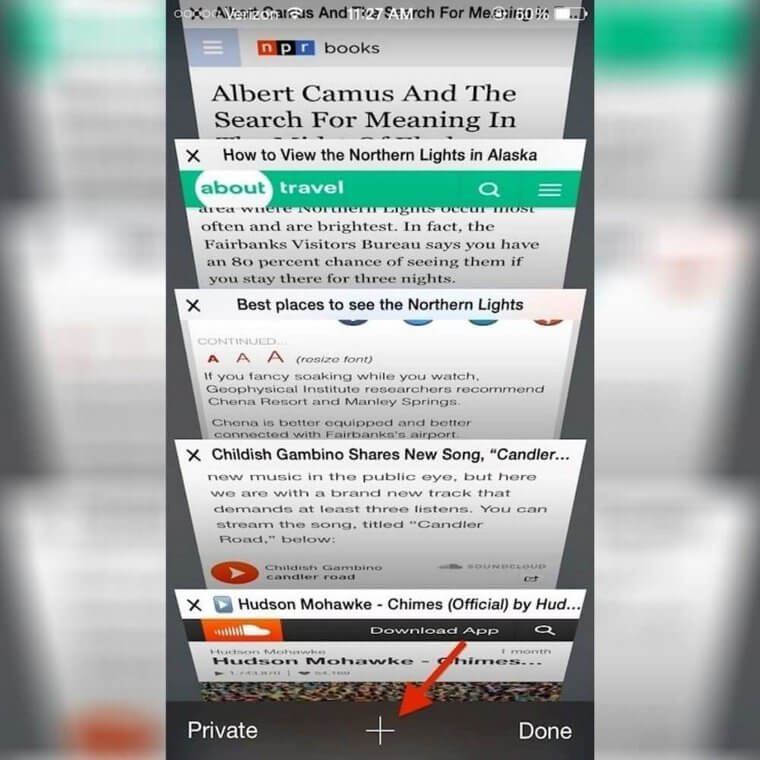 But actually, if you're working with Safari, you can press on the "+" sign, hold it, and then choose the tab you want to recover.
​Get Mouse Support For Your Phone
It turns out that your phone actually has support for Bluetooth-enabled and wired devices! While it may sound weird, this is a great option for those who need some extra support, or just feel like playing a game with a keyboard or a mouse.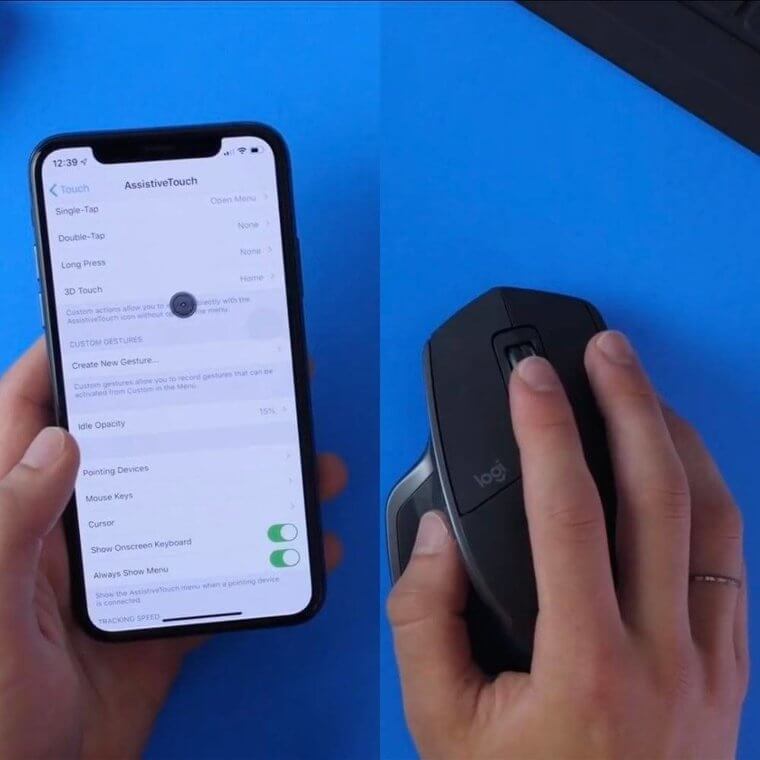 In order to get the mouse support working, simply click on "Settings," then "Accessibility," get to the "Touch" section and connect your mouse. You can customize the buttons right away and you should then be ready to test the little trick. 
Use Google Maps Offline
We don't always have access to an internet connection when we're traveling. And sometimes, we really need to use the GPS but have no access to it. But no need to panic! Many people don't actually know this, but you can use Google Maps offline.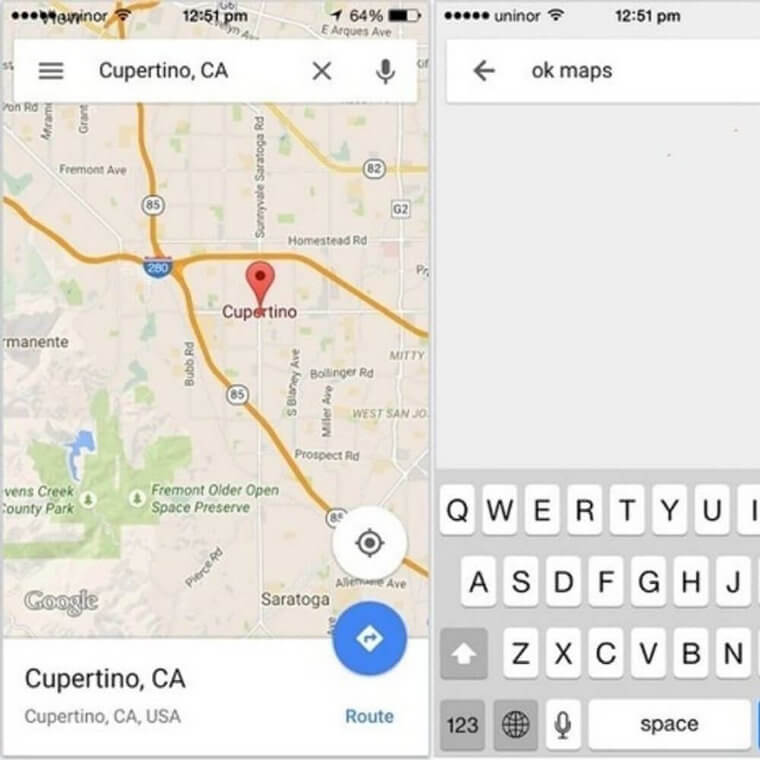 When you still have a connection, open the Google Maps App and write "ok maps" into the search box. Maps will be downloaded automatically and you can use them whenever you want, with or without wifi.
Discover Your Phone's Secret Information
Okay, this one might be a little anti-climatic because even though it refers to "secret information," it's really just your phone's information. If you type in the right code, you can access your personal phone details such as data related to your SIM card, your network operation, the signal strength, and a bunch of other things that are hopefully relevant to you.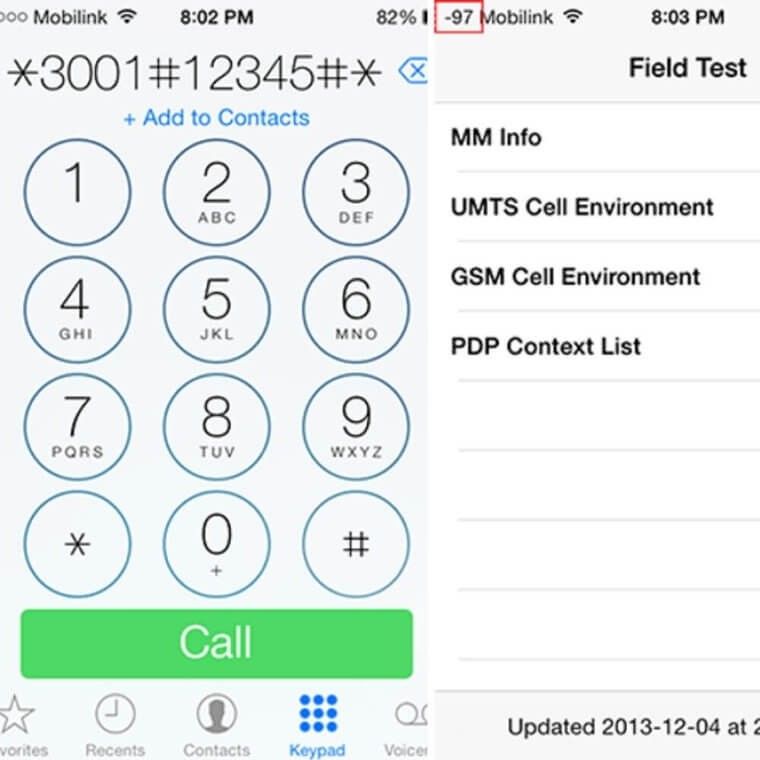 All you have to do is type the secret code *3001#12345#*, wait for it to load, and you'll have access to all of the information right away.
​Boost Your Wi-Fi Speed
No one likes to find themselves in a situation where their phone is incredibly slow. With so many technological advancements happening on a daily basis, there is just no reason why we should struggle with slow Wi-fi.  So, if you'd like to speed things up, set up your iPhone's assist function, which is super easy to do.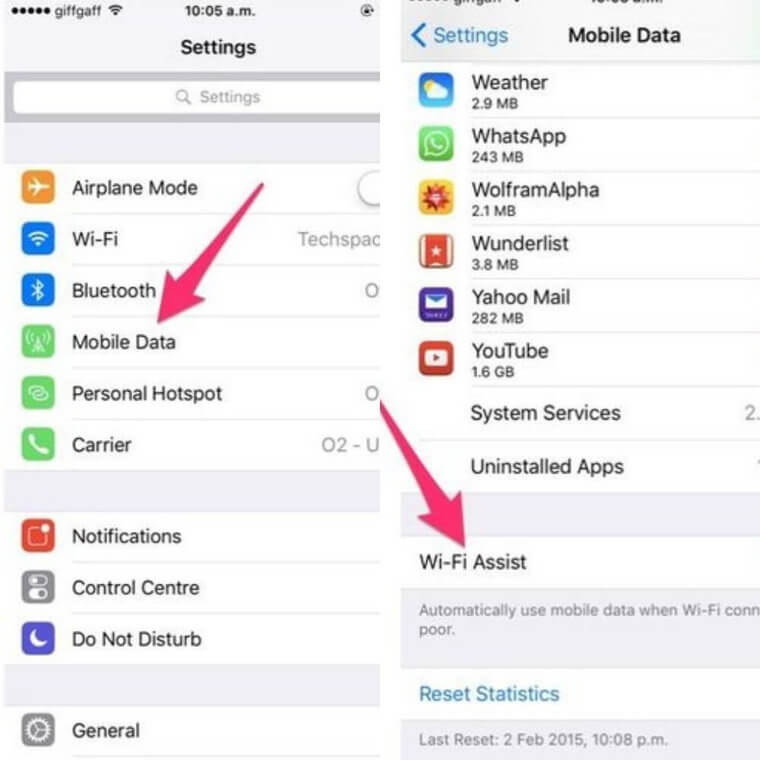 Go to your Settings, Mobile Data, and Wi-Fi assist. Once you do this, your phone will automatically switch to mobile data when your network isn't working so well.
​Make Use Of The Ultra Dark Mode
It's not the greatest habit, but many of us love spending hours using our phones in the middle of the night. If this resonates with you, then consider making use of the "Ultra Dark Mode" setting on your phone. Just follow these steps: Go to Settings, General, Accessibility, Zoom, and then scroll down the list until you get to "Show Controller." Turn that on and return to the previous menu.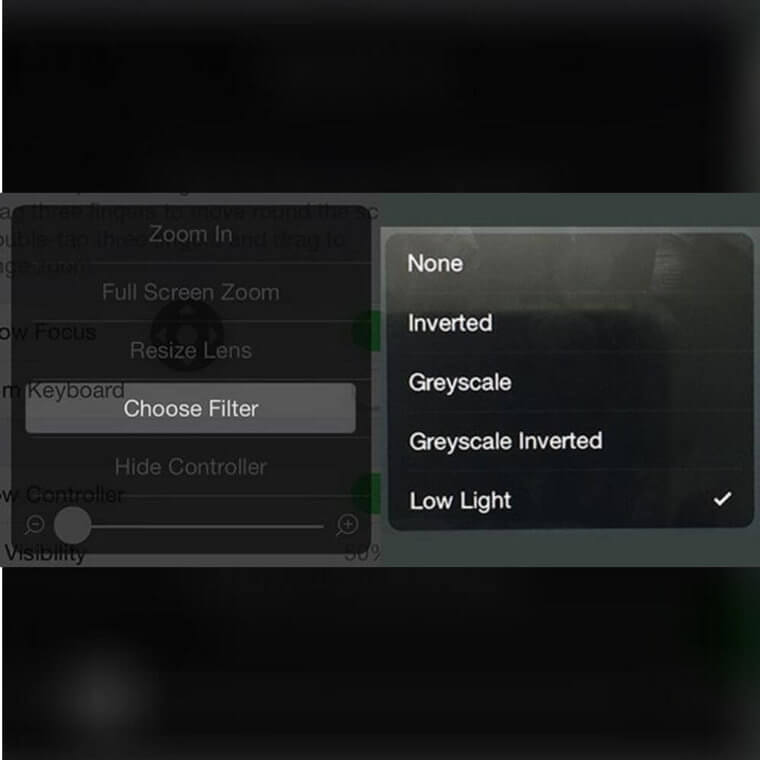 Once you reach the previous menu, click on "Accessibility Shortcut", and turn the Zoom on. Go to your "Home" button and tap it three times, afterward, click on the circular controller. You can then just set the slider to your favorite option by going to Choose Filter, Low Light, and just hiding the controller.
Get Rid Of The Unnecessary Apple Music Tabs
If music is a big part of your day-to-day, then you're probably pretty familiar with Apple Music. It's a great app, but the additional tabs that appear constantly might make it really hard to navigate.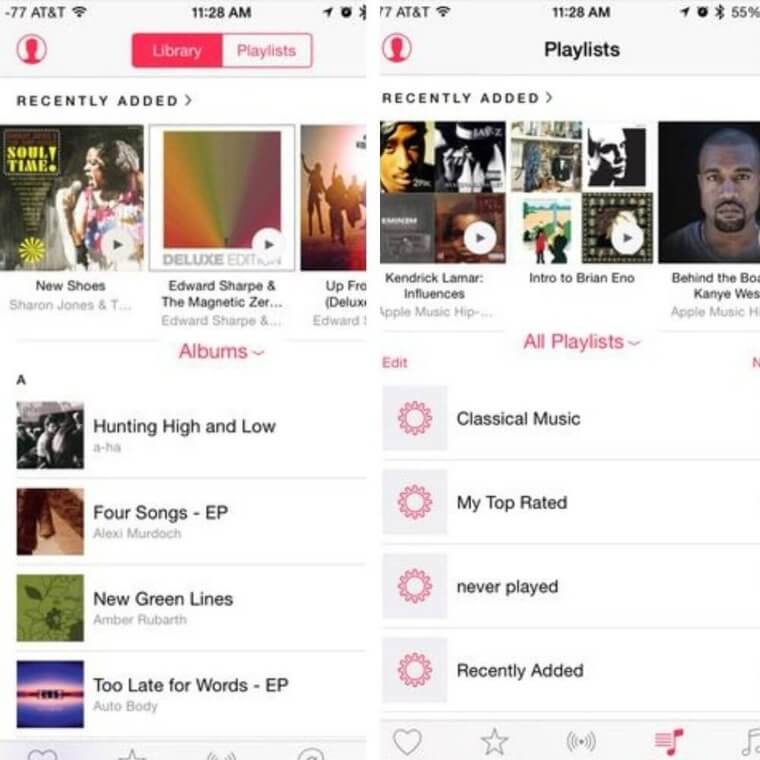 But you can resolve this in an instant if you follow these steps. Go to "Settings," click on "Music," and turn off the "Show Apple Music" option. Then, access Settings, General, Restrictions, type in your password, and turn off Apple Music.
​Reboot Your Phone As Soon As It Freezes
All of us are prone to being in a situation where the iPhone simply refuses to respond. Be it because it's frozen, or some sort of bug managed to sneak into the phone.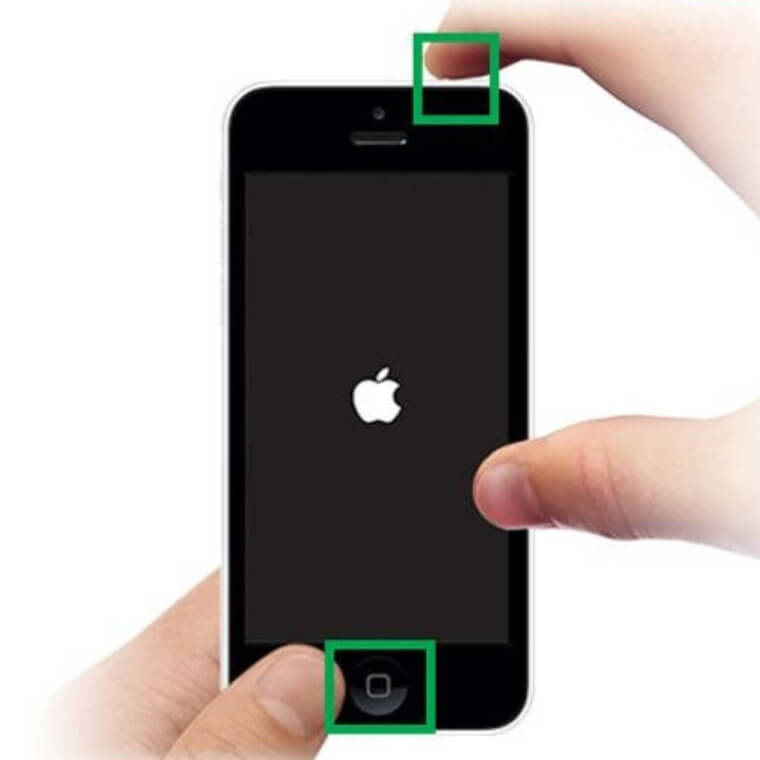 You can easily help restart your phone by pressing and holding the "On/Off" switch and then clicking on the "Home" button simultaneously. The phone will turn off, but it may take a few seconds to do so. With this trick, your device will reboot and it should no longer be frozen.
​Activate Your Dark Mode
The Dark Mode hasn't always been an official feature on the iPhone, so not many people know about it. However, Dark Mode is not only useful when you need to use your phone at night, but it can also be great for the phone's battery life.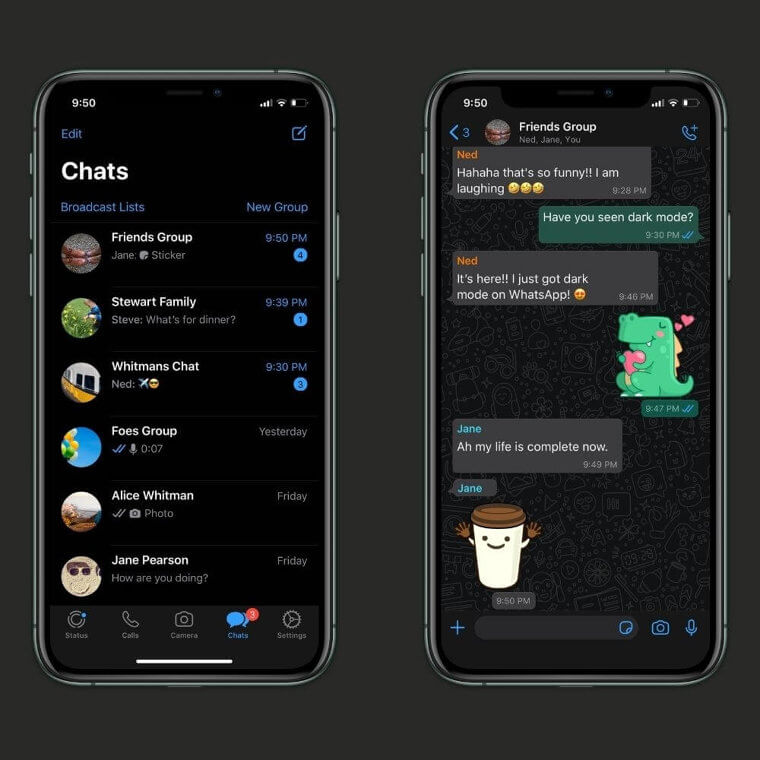 You can access this setting by clicking on the "Settings" section, the "Display and Brightness," and then locate the "Dark" option, activate it and you're good to go!
​Sign Documents On The iPhone With This Simple Step
Whenever someone sends through an email with a document that needs to be signed, we may find ourselves in a tricky situation if we're away from the computer. But what if we told you that you can actually sign documents on your iPhone?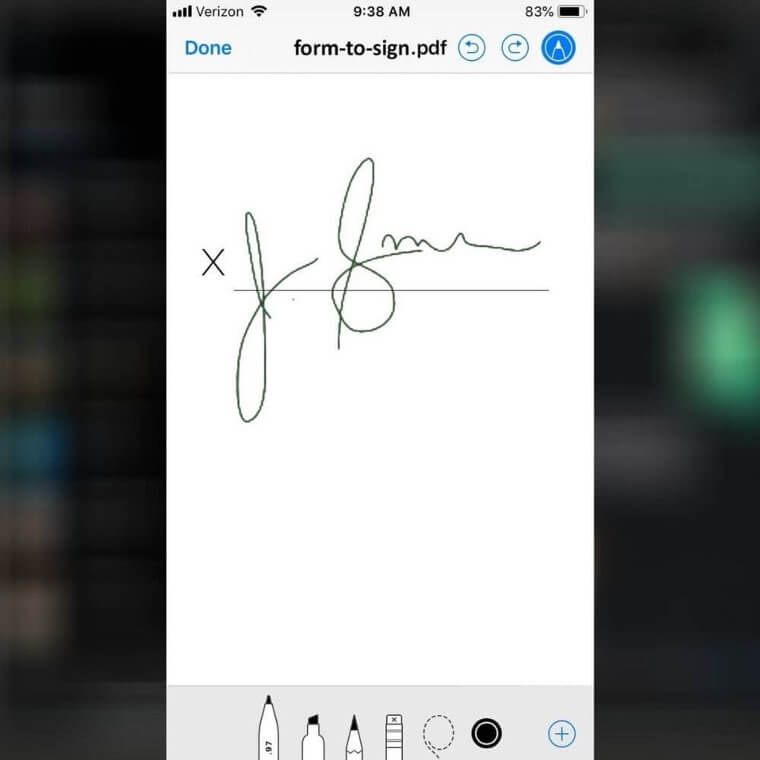 The trick is to download the PDF you want to sign, open it, and then click on the pen icon located on the right corner. You can then easily sign it and tap on "Done." If you want to send the document right away, your iPhone will give you this option right after you sign the document.
​Change The Notifications Settings To Flash Notifications
Whenever you're in a loud environment, it may be pretty difficult to hear whenever you receive a message or an email. In order to avoid this, you can simply change your settings from sound notifications to flash notifications.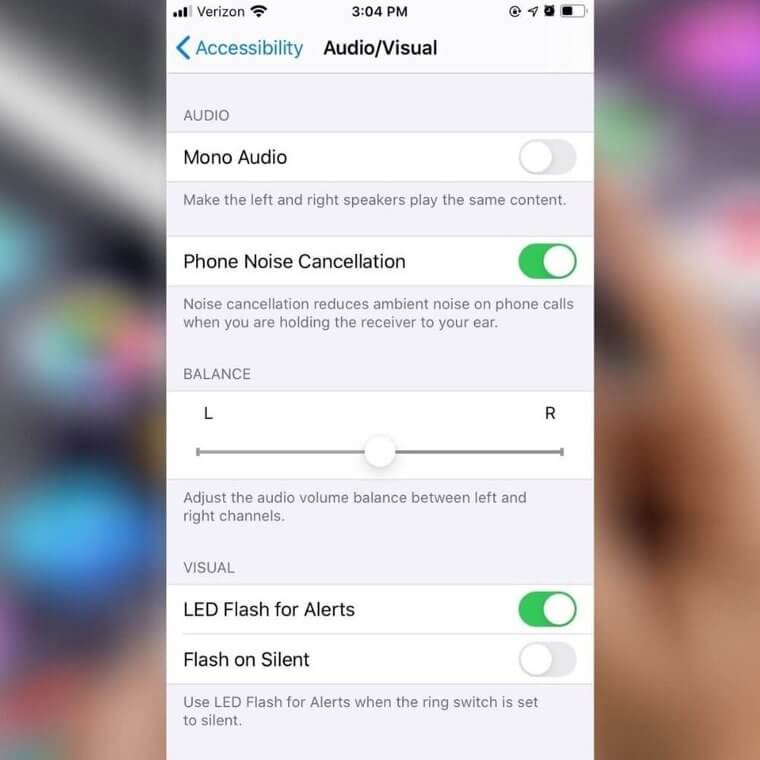 Head to your "Settings," click on "Accessibility," then "Audio/Visual," and turn on the alerts in the LED Flash option. You'll see that you won't miss a notification ever again.
Add Notes To Your Email Attachments
If you're sending an attachment via email and you want to point out something specific, you can actually do it very easily through your iPhone. Whether it's a PDF or a .jpeg file, you just have to open the attachment and then press on the pencil icon located in the top right corner.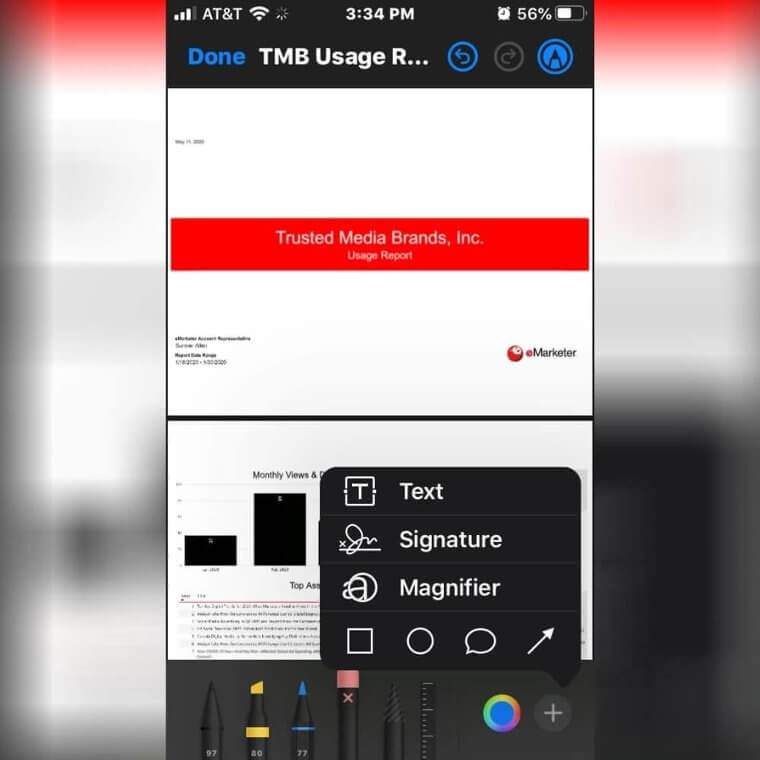 There, choose the action needed, it can be placing a red circle around whatever you want to highlight, adding text, and so on. All options can be found under the "+" button located in the bottom right corner.
​Add A Quick Setting To Your Texts
Ever thought about creating text replacements to make your life easier? Because let's face it, not all of us are the biggest fans of long texts. Thankfully, there is a setting in your iPhone that allows you to add text replacements. Keep in mind that this is not the same as autocorrect.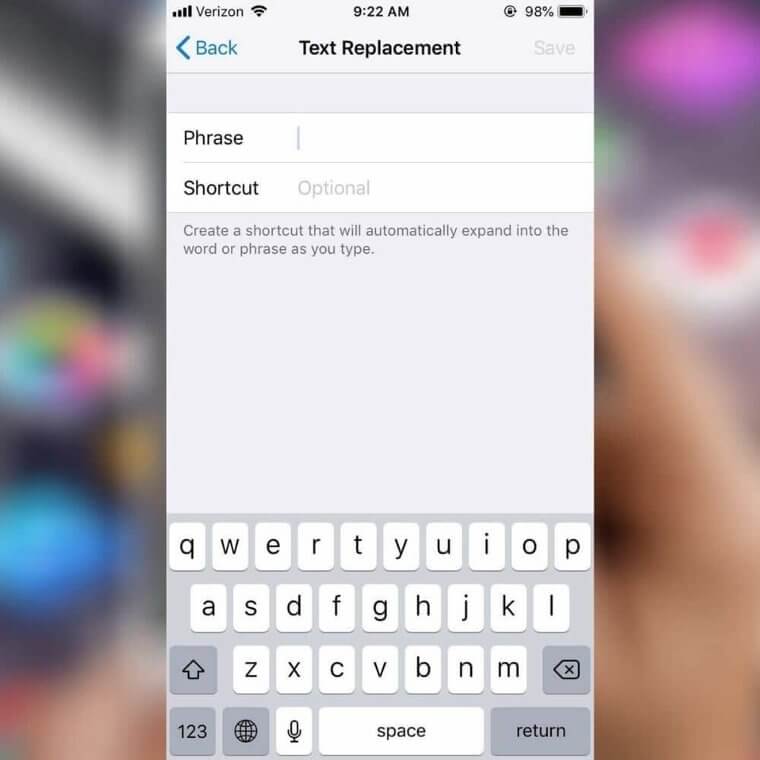 This mobile setting lets you control the text replacements so you can add whatever is convenient for you. Go to Settings, General, Keyboard, and Text Replacement. There, click on the "+" sign in the top right corner and you can add words and abbreviations you use often.
​Solve Quick Math Equations and Conversions
Math equations and conversions are not for everyone. They may be easy for some, but others may really struggle to get those numbers going. So the next time you need to solve a quick math equation or you need a currency conversion right away, you don't have to spend a lot of time looking for the right app.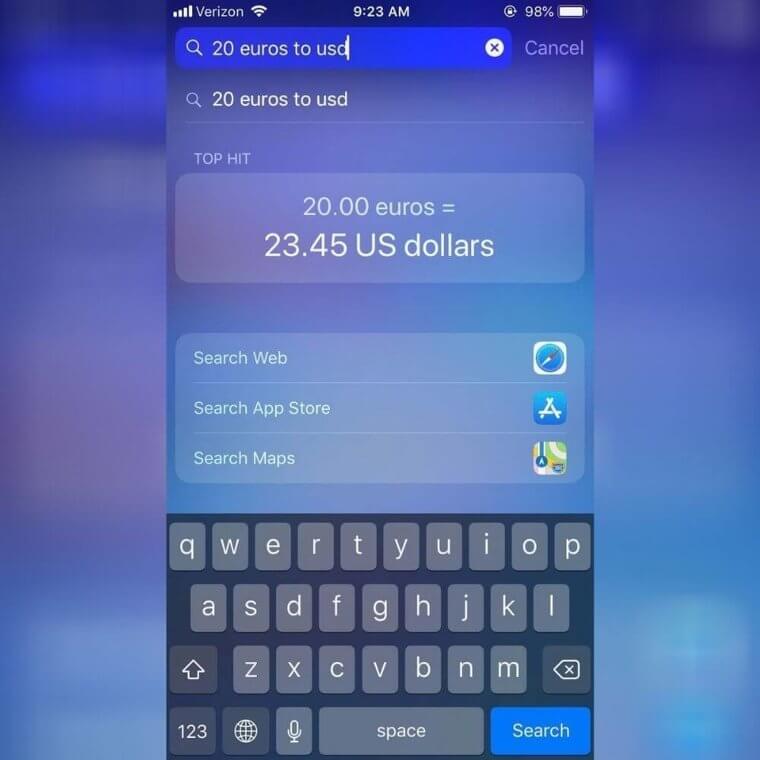 Simply swipe right on your iPhone, and the search bar will appear. Then, type whatever you want and you should have it solved right away. For example, you can do something like "50 USD to euros" and the result should appear in front of your screen in a second.
Simplify Your iPhone Tricks With A Few Steps
Phones are great, but they can come with some pretty difficult features to work with, especially when you need to press on too many things at once. So if you don't feel like struggling, you can actually simplify your life.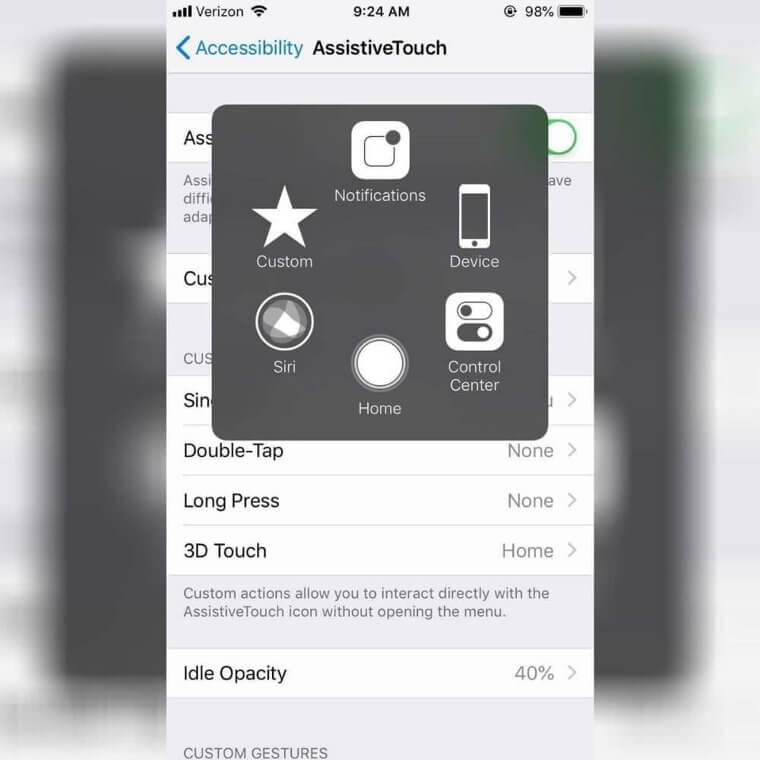 Just create a few shortcuts by going to Settings, General, and then Accessibility. Once you're there, click on "Assistive Touch," turn it on and a circle will appear on your screen. Then, just customize it by clicking on "Customize Top Level Menu" and choose the features you want.
​Turn On The Burst Mode For Quick Photos
We've probably all been in a beautiful moment that we wished we captured in a photo, but everything happened too fast! Next time, just use your wonderful iPhone for a quick photo response to any situation.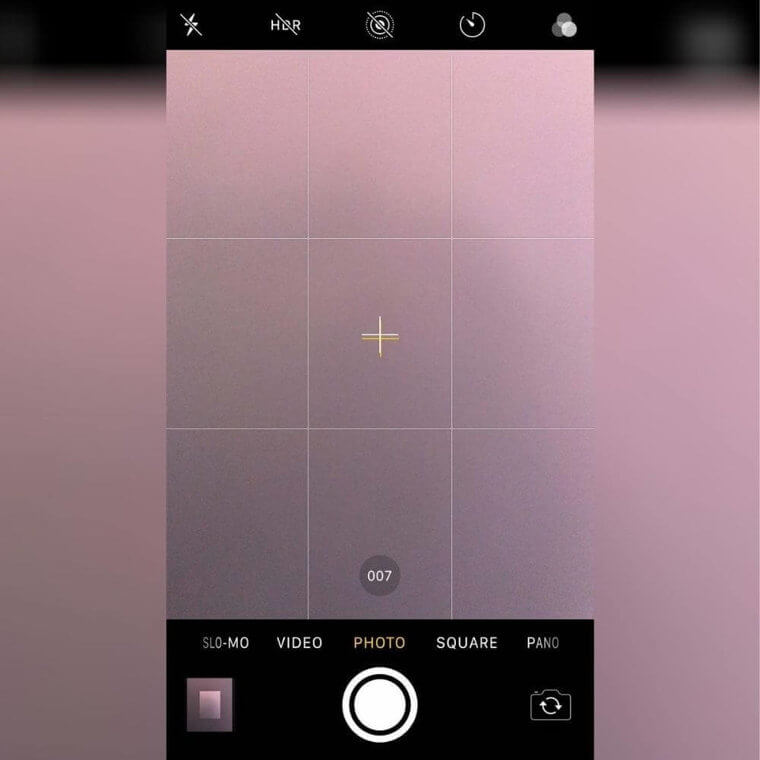 For that, you can simply swipe right while your phone is still unlocked, and use the Burst Mode option. This allows you to take multiple photos until you release the button. Then, you can sort through all the pictures and decide which ones you want to keep.
Scan Documents Without An Actual Scanner
Here's another situation too many of us have found ourselves in before. You get a document that you need to scan, but you're nowhere near a scanner and all you have is your phone.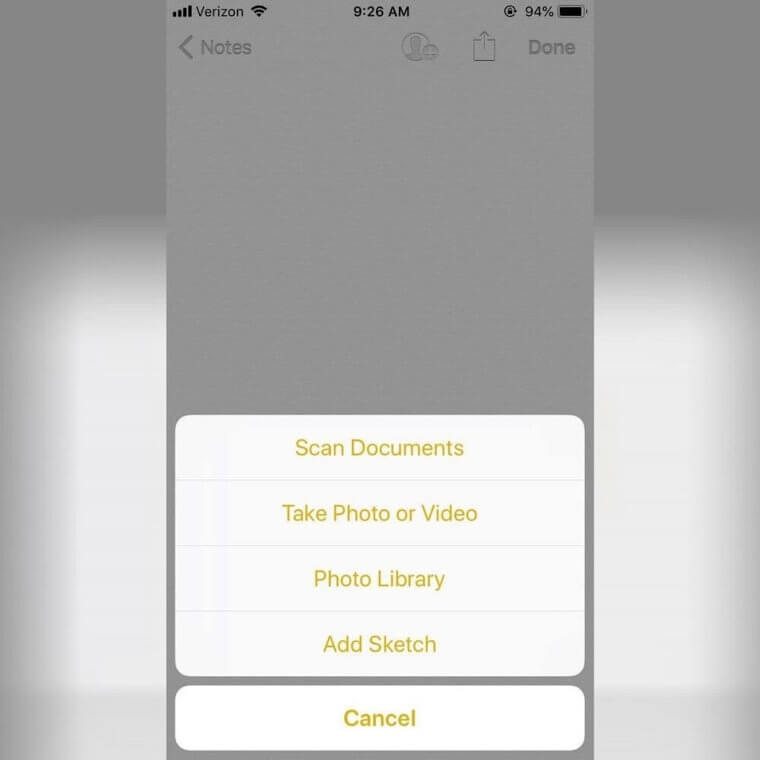 Well, instead of taking a terrible blurry photo as an improvised scan, just open the notes app and tap on the "create a new one" option. Afterward, click on the "+" button located at the bottom of the screen and choose the "Scan Document" option.
​Browse Through A Website In Desktop Mode
Certain websites don't work so well in the mobile function, so if you need to access the full page, then consider learning how to get to the desktop version. To do so, simply get to the website and click on the refresh icon located in the URL bar.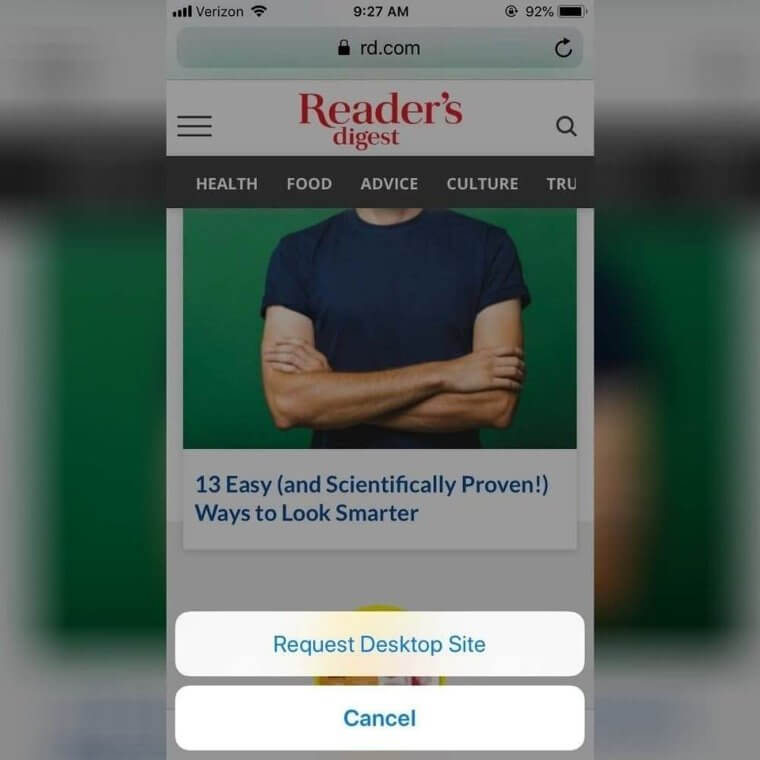 This will give you two options, to either request the desktop site or to cancel. Once you click on the option you want, you'll be able to see the regular version of the website.
Use The Magnifying Glass Option To Zoom Into Things
For some of us, it's not always easy to see whatever is written on our phones. It could be that you cannot see the menu in a badly lit restaurant, or you simply want to read the terms and conditions section in a document. For both of these options, your phone can literally be your best bet!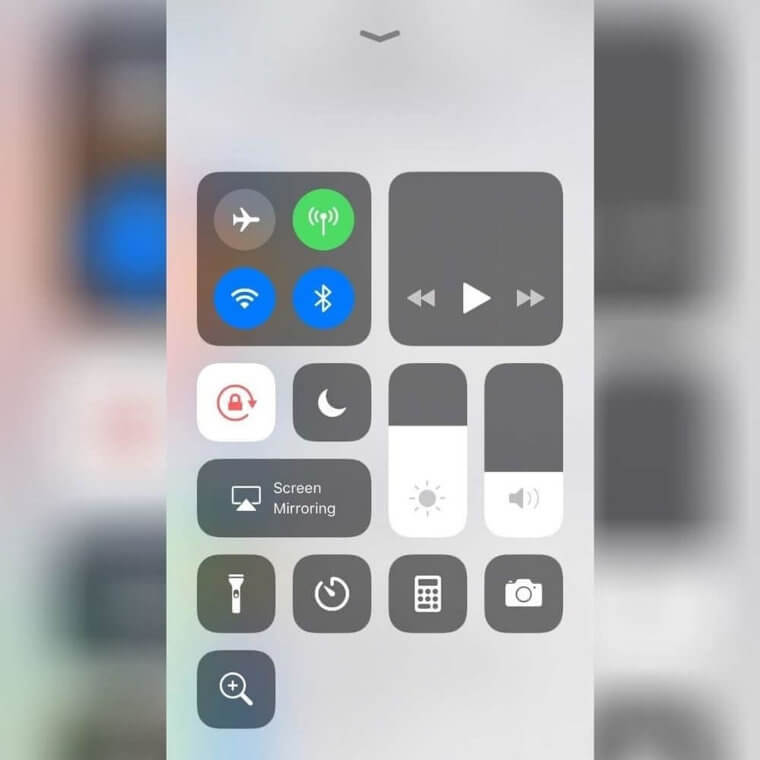 You can use the magnifying glass option located in the Settings, Control Center, Customize Control, and then the "+" next to the magnifier option. After you do this, swipe your screen from the bottom part, and open the control center. You should then click on the magnifier button and you'll be able to zoom in.
​Find The Owner Of A Lost iPhone
People often forget or lose track of their phones, and you could be the good samaritan that finds them and locates them. iPhones have a service that could help you locate the owner of a specific phone. You simply need to press the "Home" button and ask Siri whose phone that is.
If you're lucky, the person allowed Siri to work when the phone is locked, and Siri should be able to tell you the owner's name so you can contact them.
​Easily Text While Watching Videos
It might happen quite often that you're in the middle of watching a video when you suddenly get a text from someone. Usually, what you do is stop the video, open the text, read it, and (sometimes) reply. But you don't actually have to go through that entire process.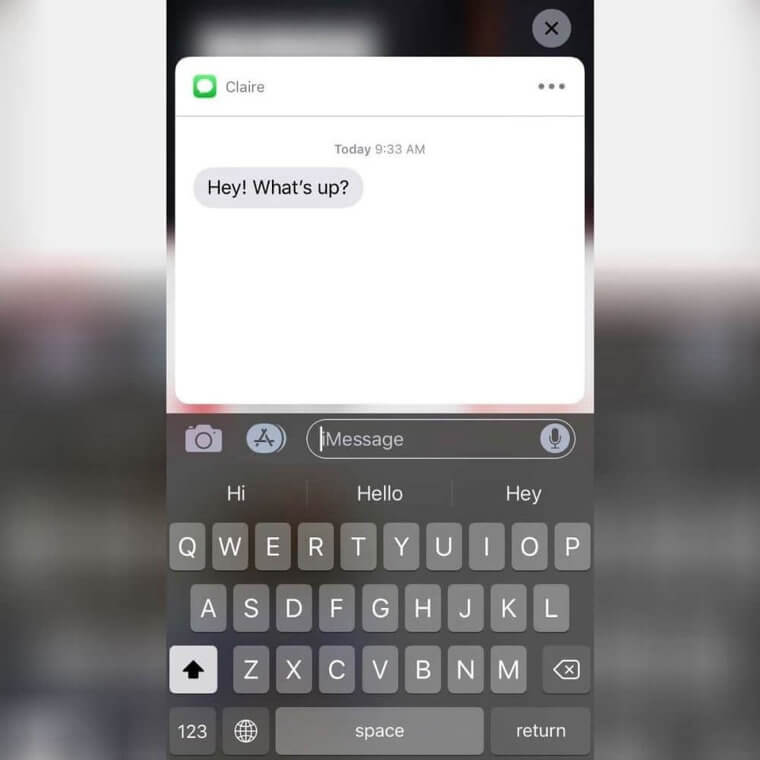 With an iPhone, you can do both things simultaneously very easily. Simply put your finger on the text as soon you receive it and then swipe it down. You'll be able to continue watching the video while swiftly reading and replying to the text message.
​Hide Your Photos
There are some nosy people out there, be it family or friends, and we all probably know one person who would blatantly scroll through your photos. And if it makes you uncomfortable to ask them to stop, you can prevent them from looking at the photos you don't feel like sharing.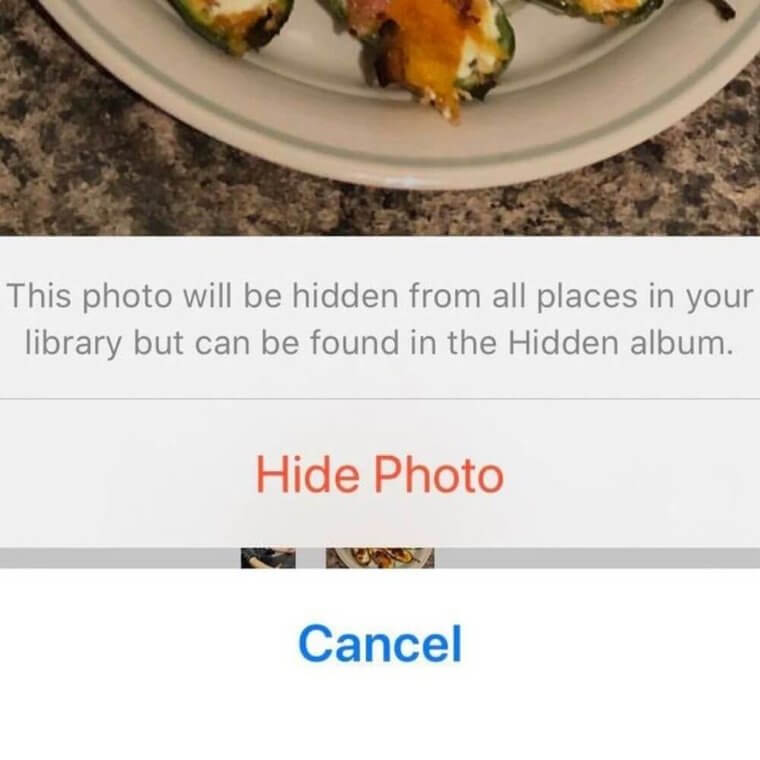 Get to "Photos," select the images you want to hide, tap on "Share," then "Hide." You can later still find them in the hidden button.
Get Siri To Use Nicknames
Siri can be helpful in many ways, and many people may not know of this, but the system knows a trick or two. For example, if you need to make a quick call, you can simply say the person's name.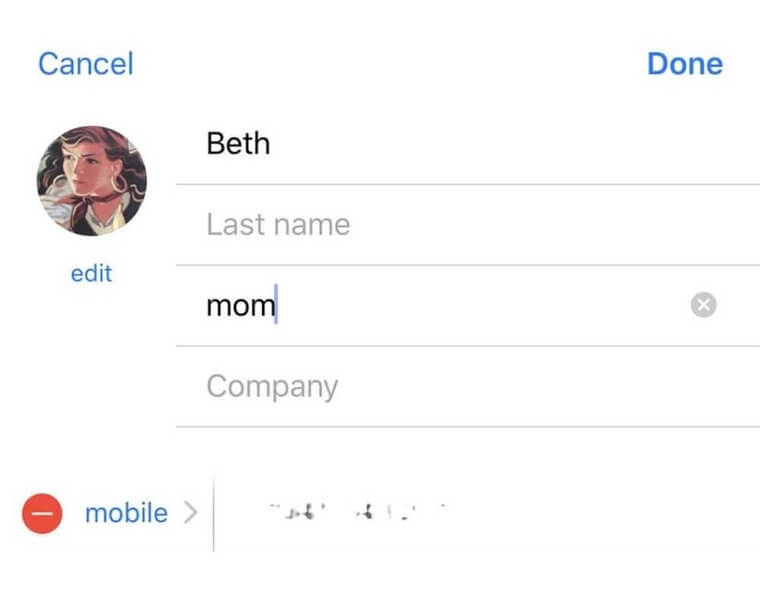 You can also teach Siri a bunch of nicknames such as "sister," "dad" or even "boss," by adding them to your contact list. To add them, just go to any of your contacts, click on "Edit" and then "Add Field." Choose "Nickname" and add whatever you want.
​Easily Take Full-Screen Screenshots
Every now and then, you might find yourself in a situation where you want to take a screenshot of something, but the document or website is a bit longer than your screen's display. But instead of running towards downloading third-party software, try this trick.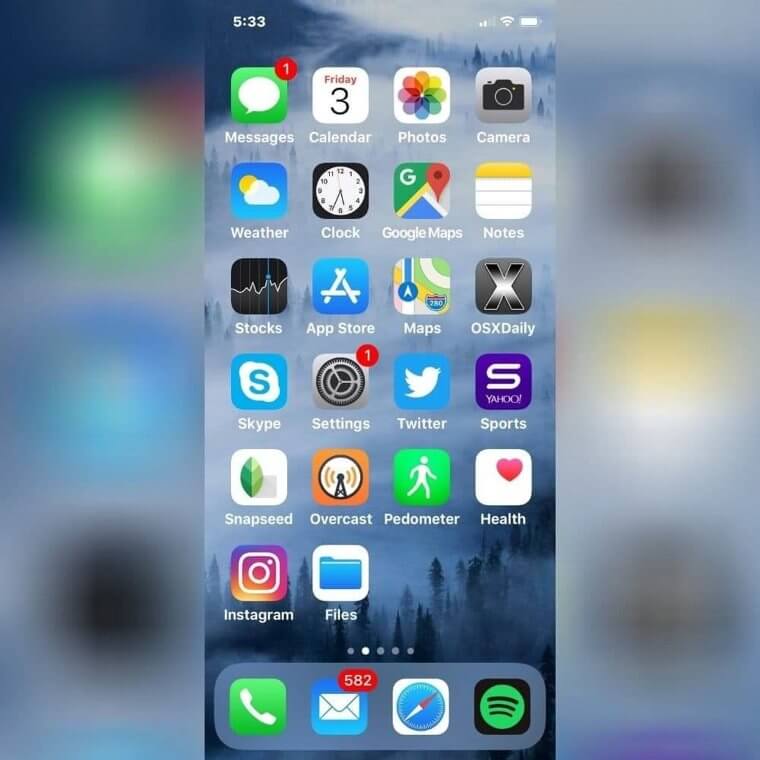 What you have to do is take the screenshot either in Safari or Mail, tap the thumbnail immediately, and click on the "Full Page" option located at the top part of the screen.
​Use The Three-Finger Swipe Trick To Undo And Redo Things
It can be pretty uncomfortable to shake our device every time we want to undo typing or moving an email incorrectly. Luckily, there is a much better way to do this without having to shake your phone every time.
Simply double-tap with three fingers on the screen to undo all of your activities or go for a three-finger swipe to the right to redo or a swipe to the left to undo.
​Limit Your Screen Time
This one will be useful for anyone who is looking to reduce their time in front of the screen, or for parents. You can find the ScreenTime feature on your Settings, ScreenTime, and Communication Limits.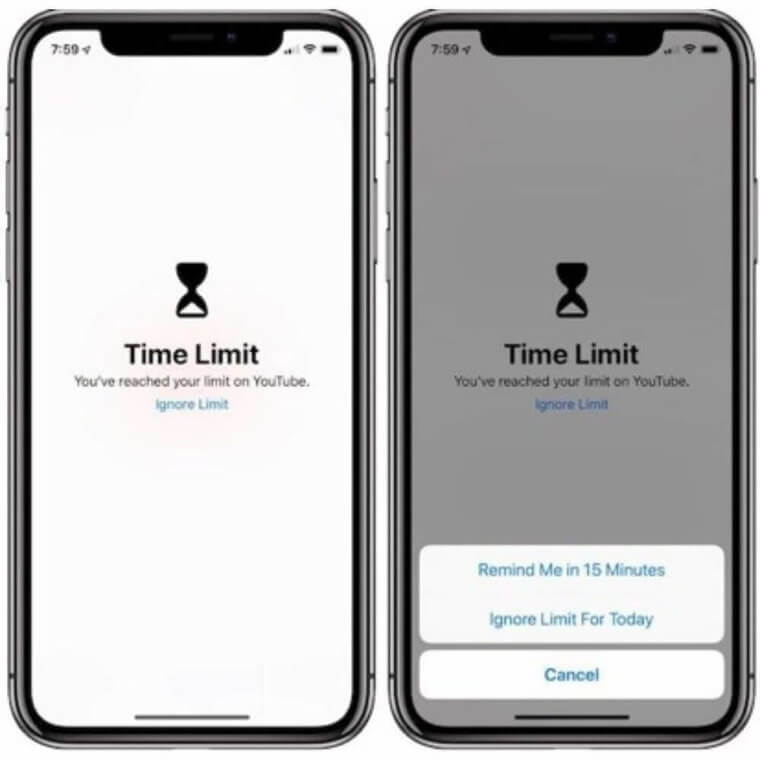 There, you can limit the amount of time you spend on your screen throughout the day, especially if you struggle with stopping yourself from staying on your phone for hours.
Change Your Video's Speed
iPhones have a pretty cool feature that helps you either slow down or make your videos quicker. There are three areas to every video: the red area which makes your video unwind quicker, the yellow area that makes the video go a half-speed, and the green area that stands for the ultra-slow speed setting.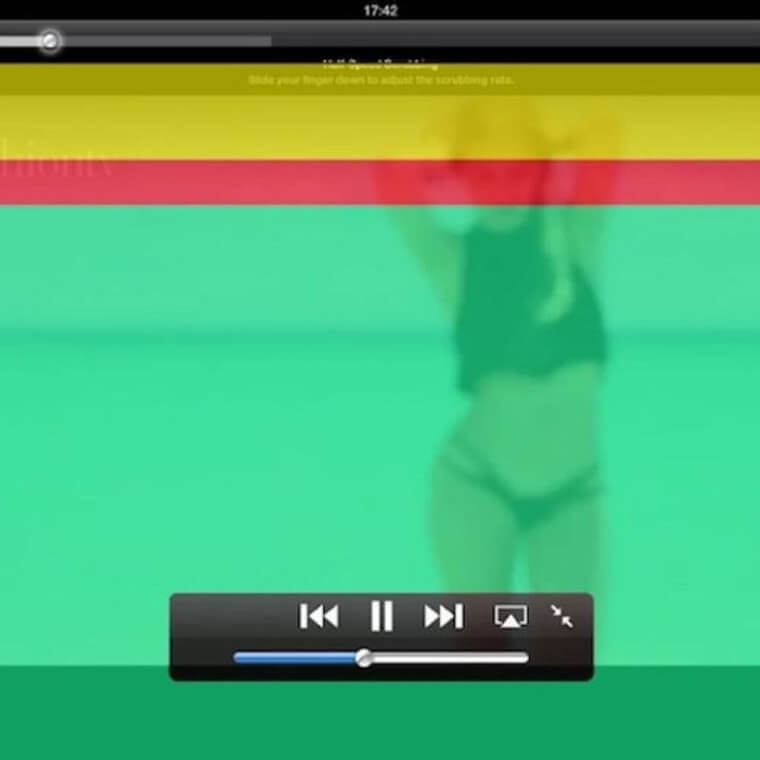 So whenever you want to change the speed of your video, simply move the slider according to what you need.
Beat The Unknown Caller IDs
None of us like to receive a robocall, a spam call, or any call that comes with no caller ID. The good thing is that you can program your iPhone device to silence every single incoming call from an unknown number.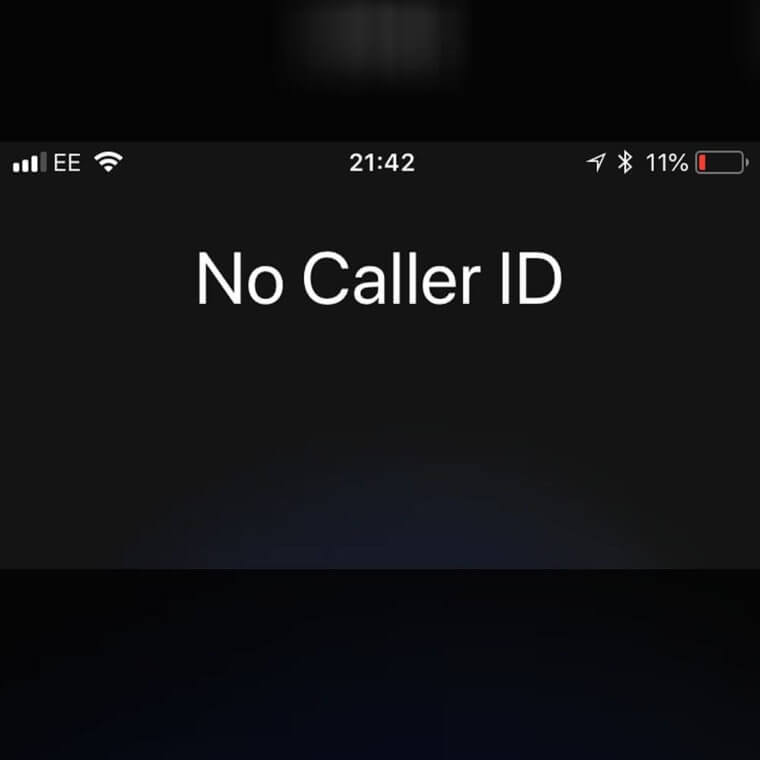 What will happen is that the phone will automatically send the unknown caller to voicemail. Activate it by going to your "Settings," pressing on "Phone," then "Silence unknown callers." The setting also works on emails and messages.
Check The Exact Time A Message Was Sent To You
Whenever we look at a whole conversation, we aren't really able to see the timestamp for each individual message. If this is a detail that you need, you can do so easily by opening the Message App.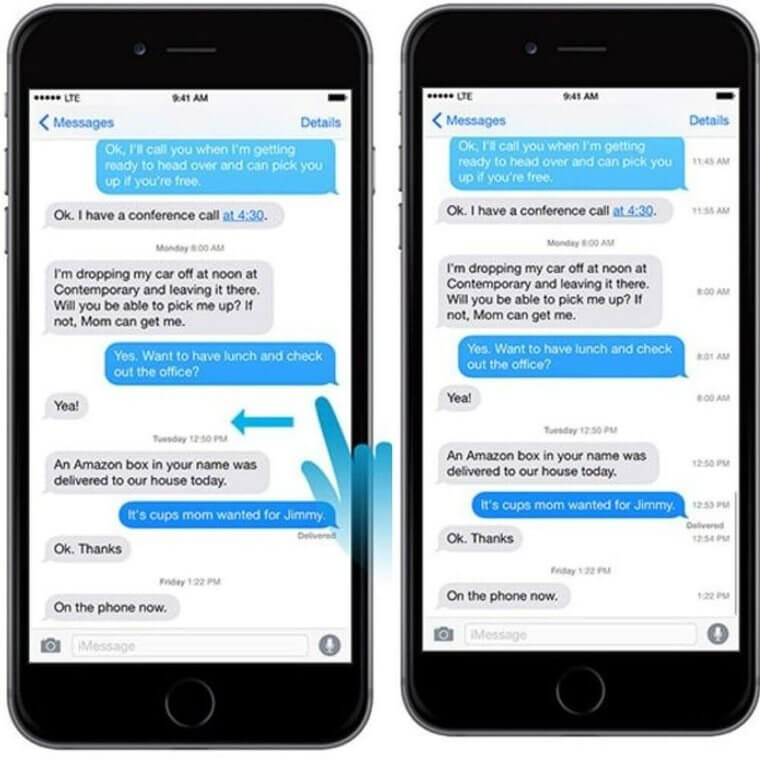 Get to the conversation you want and slide your finger from right to left. This small action will let you see the time of every single message from then on.
Use Your Phone's Leveling Abilities
If it's something that interests you, you can use your phone's leveling abilities to your benefit anytime. To do so, you just have to open "Measure," then "Level." Afterward, place your phone either flat or on its side while you are in portrait or landscape mode.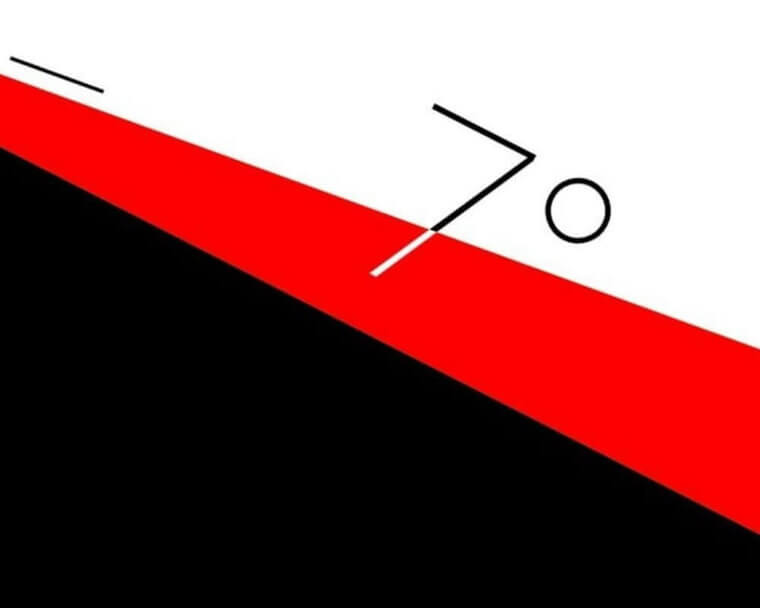 Afterward, you can start measuring and comparing different surfaces and learning more about your phone's leveling abilities. Simply tap your screen and reboot the angle to zero, then start moving your phone across the surface.